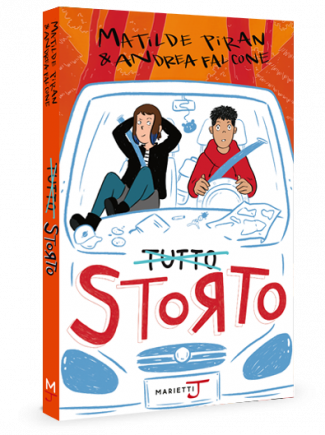 format
paperback with flaps, cm 14x21, full colours illustrations
Wrong
SICK AND TIRED OF ADULT HYPOCRISY, TWO MISFIT TEENAGERS STEAL A MINIBUS AND DRIVE IT TO MANHATTAN IN SEARCH OF A PLACE WHERE THEY CAN BE WRONG IN THEIR OWN SPECIAL WAY.
Davide is pretty "normal" but doesn't think that all that normality has anything to do with who he is. Elisa, on the other hand, is angry at the whole world after she had to move home yet again because of her nuisance brother. That's why she and Davide decide to steal a minibus and run away to a place that's right for them… Manhattan.
Will they make it? Maybe it doesn't matter. After all, what really counts is the discovery that the best place to be is the one we make for ourselves.

Royalty Free Music from Bensound