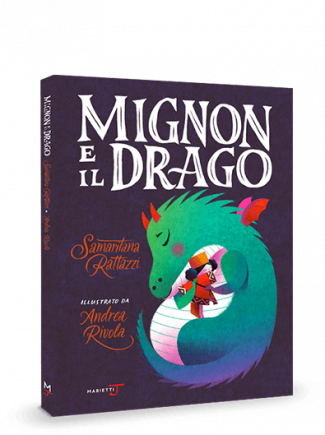 format
hardcover with jacket, cm 22 x 28, full colours illustrations
Mignon and the Dragon
THE FRIENDSHIP BETWEEN A LITTLE GIRL AND A DRAGON IN A STORY THAT'S FULL OF CHARM AND MAGIC.
Mignon is the daughter of a peasant family in medieval Siberia. She's small, as sweet as honey, and so sensitive that she can communicate with any animal
She lives a simple, serene life in the forest she loves so much. That is until one day she finds a mysterious blue egg that contains a magical creature that will change her destiny.

Royalty Free Music from Bensound