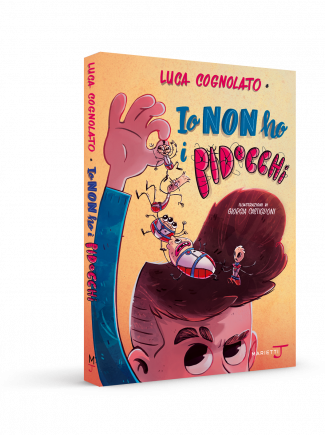 format
Hardcover, cm 14,8 x 21,5 b&w illustrations
I don't have head lice
A STORY THAT WILL MAKE YOU LAUGH, LAUGH AGAIN AND LAUGH YET AGAIN. AND MAYBE MAKE YOU FEEL A LITTLE LESS ALONE. AND YES, SCRATCH YOUR HEAD.
Hugo DOESN'T HAVE head lice. I hope that's clear.
Those things that are running around his hair are alien life forms, which have disembarked on his head and he doesn't know why. Clearly, he is the only one who knows this, also because they only communicate with him.
Now, Hugo's life was already a bit of a mess when all he had to do was manage his parents, that unqualifiable bully called Bratt, and his chronic incapacity to even speak a word to the beautiful Dyleen.
Now that he has an entire squad of small, intrusive, belligerent aliens who communicate with him telepathically, it's a bit more complicated.
Or maybe… not?