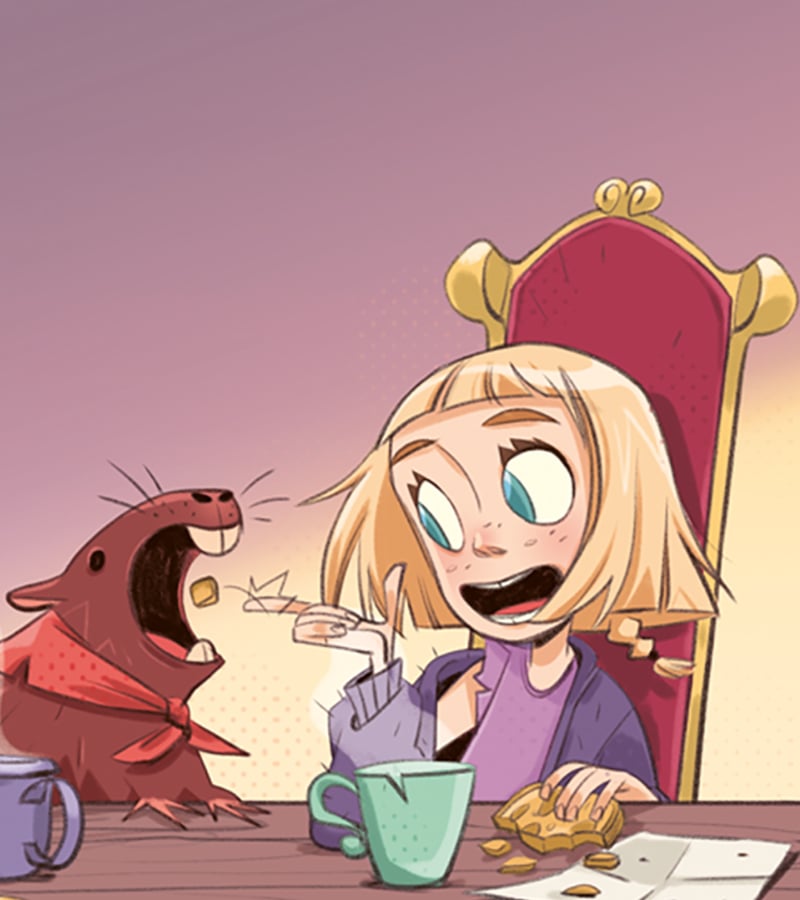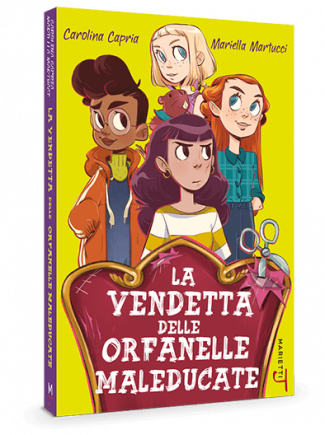 format
hardcover with jacket, cm 14x21, full colours illustrations
The Revenge of the Ill-Mannered Orphans
FOUR ECCENTRIC GIRLS CREATE A MADE-TO-MEASURE HOME AND A MADE-TO-MEASURE LIFE IN THE NAME OF FRIENDSHIP AND FREEDOM.
Imagine you're all alone in the world. Then, just to add insult to injury, they send you to "Jasmine Leticia di Corampopuli's Home for Ill-mannered Orphans"! Does your life suck, or what?!
Arietta, Roxy, Tonja, and Lupita think theirs definitely does, when they end up living in a tumbledown orphanage run by a man who's completely gross.
But one day a tornado comes and – after making the house even more tumbledown – sweeps away not only misunderstandings but also their guardian.
That's when the girls say a big "No!" to their life as orphans, with all those bossy adults and unbreakable rules. It's time to build a new home on their own – a place where the rules are all about what they like and dislike, and what really matters is growing a little stronger every day. And doing it together.