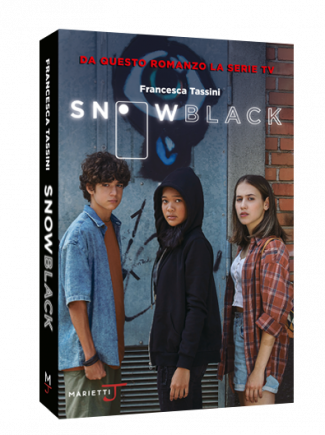 format
paperback with jacket, cm 14 x 21
Snow Black
ALL SHE REMEMBERS IS HER NAME…. WELL, THE NAME SHE USED WHEN SHE WAS AN INTERNET DETECTIVE WITH THOUSANDS OF FOLLOWERS. BECAUSE NOW SHE'S A GHOST. A GHOST THAT HAUNTS THE INTERNET.
Snow Black wakes up in a shapeless space, surrounded by endless streams of data. She's alone and has completely lost her memory.
Snow works out from the internet that she was once a young detective and internet celebrity. But now she's a ghost. A ghost trapped in the internet.
Her only hope is to make contact with the kids she can see out there… and ask them to help her solve the mystery of her.
From an idea by Mario Pasqualotto

Royalty Free Music from Bensound